About MI-NE SUSHI
About minesushi

Born in Kumamoto
We opened our first sushi bar in 1971 as we wanted to offer delicious sushi to customers.
Our skilled sushi chefs who know everything about fresh neta (sushi fish) prepare the sushi fresh every morning. They use fish purchased by experienced staff from the sale ring at the fish market.
We now offer Sushi-Kappo (traditional Japanese food) restaurants, delivery and conveyor belt sushi restaurants.
To Hong Kong
In April 2004, we opened our hand-rolled sushi conveyor belt restaurant in Pak Sha Road, Causeway Bay in Hong Kong to introduce 'authentic and delicious sushi', as opposed to robot-made sushi which was then mainstream.
We use same sushi fish as in Mine Sushi restaurants in Japan. By offering hand-rolled sushi, made by skilled chefs trained in Japan at a reasonable price, we have been acclaimed by many customers since the opening, leading to the conveyor belt sushi restaurant boom in Hong Kong.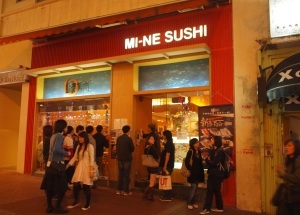 Hong Kong First Shop

MI-NE SUSHI'S Feelings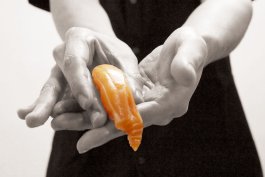 Skills
Six skilled Japanese sushi chefs who trained at Mine Sushi in Japan teach authentic skills and knowledge to our staff. With our two Cantonese chef managers whose skills have been approved, we are putting in every effort to provide delicious sushi.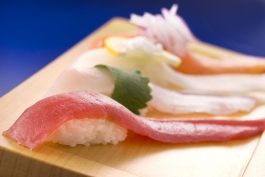 Neta (Sushi Fish)
Through the experienced ability to spot quality fish, the relationship with the producers and the exclusive trade with Japan, we offer the finest sushi exclusively available at Mine Sushi.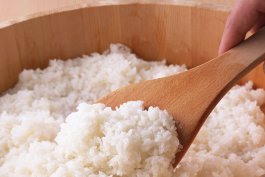 Shari (Rice)
We use sushi vinegar which is exclusively produced for Mine Sushi to make first-class shari with our own original recipe. Skillfully rolled sushi will give you a vinegared flavor in your mouth.