Announcement of closing shop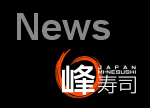 We would like to inform you that we will close TST shop on 30th April 2019 because of end of contract term.
We really appreciate your big support since we opened Aberdeen shop.
We will continue to provide an enjoyable eating atmosphere with great appreciation of your presence.
We are looking forward to see you at other branch again!!
Thank you